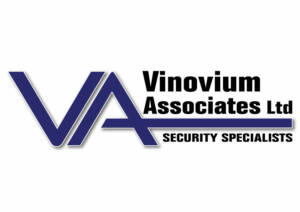 VINOVIUM ASSOCIATES
Vinovium Associates Limited was formed in March 1998 by Managing Director Jim Loughran a former police detective.
Initially the business was set up to deal with juvenile court/prison escorts all over the country on an agency basis. This was supplemented by Investigative & Surveillance work and Accident reporting on behalf of legal firms and blue chip companies.​
In 2002 the company was asked to tender for manned guarding work by various customers so the core of the business then changed to this type of work. This has been built upon over the years where the Company has enjoyed success and built up an enviable reputation in the manned guarding sector.​
The Company has acquired a number of accreditation over the years most notably achieving the ISO 9001:2008 in March 2010 and achieving the ISO 9001:2015 in April 2018 and Approved Contractor Status with the Security Industry Authority in December 2010
In 2007 Margaret Cooke joined the company to provide her financial nous after a lengthy career in the banking industry. In 2010 Michael Hole joined the firm after a career in the legal sector with a view to assisting the MD with the operations side of the business.
The company has now consolidated itself in the area as a provider of quality Manned guards over various diverse sites from Castles to Cathedrals and Jewellery shops to factory sites.​
We are practical, cost effective and efficient, whilst being determined and discreet in pursuit of our clients wishes.
Our fees are competitive and we are happy to provide estimates according to the nature and complexity of the assignment.
We have a proven track record and guarantee discretion.