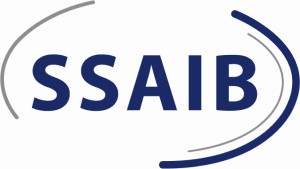 SSAIB
Hello and thank you for selecting on us for more information. We are honoured to be one of the founder members of this new initiative from IPSA and it's great to be able to speak directly to those IPSA members that are considering third-party certification.
Founded in 1994, SSAIB are the leading certification body for organisations providing security services, security systems and fire detection and alarm systems across the UK and Republic of Ireland.
SSAIB certification is a mark of excellence. Our approach is inclusive of small and larger providers alike and we have over 1,850 companies registered – meaning we represent the greatest number of security service providers in the sector.
Third-party certification plays an increasingly important role in enabling firms to compete in the marketplace, while access to some market sectors may be conditional on having it. We hold a wide scope of accreditation from the United Kingdom Accreditation Service (UKAS). UKAS accreditation demonstrates that SSAIB operates its certification activities in an impartial, competent and independent manner.
By operating UKAS-accredited schemes, we provide the mechanism by which security, fire and security services providers can demonstrate their competence and their ability to operate well-managed and professional businesses – enhancing the reputation of both the business and the industry in general.
SSAIB is an approved assessing body for the SIA Approved Contractor Scheme, while our scope of certification also incorporates the Surveillance Camera Commissioner's code of practice – as public-sector camera schemes now also require third-party certification.