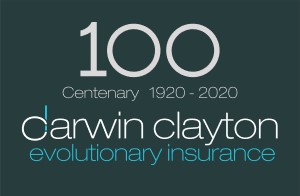 DARWIN CLAYTON
Darwin Clayton is a multi-award-winning independent UK Insurance Broker and we had maintained strong bonds with the Security Industry for the past 50 years, working closely with Manned Guarding and Electronic Security companies. This has helped us to develop an exclusive product with a leading insurer to provide protection for those in the Security business.
First established in 1920 in London, the company was started to provide specialist insurance to clients with distinct needs. Now, after 100 years of trading, we can say that we've seen and experienced how insurance has changed over the time. 
For that reason, we are firm advocates of keeping up to date with the latest developments and technologies and we believe in investing in our own technology and staff development in order to streamline our processes. We strive to be pioneers in our field and to provide a relevant world class service. 
Throughout our time, we've earned a reputation for innovation and quality, working with leading insurers and trade associations to ensure we not only meet but exceed the requirements of our clients.
The Manned Guarding and Electronic Security Industry works to high standards of professionalism and we strive to provide the highest levels of service and cover at competitive terms.
At Darwin Clayton, we are continually looking for ground-breaking ways to move forward and improve, making sure that our specialist products remain some of the best in the market, meet our clients' demands and needs, and offer complete peace-of-mind.
We are proud to continue to support IPSA at this difficult and challenging time.